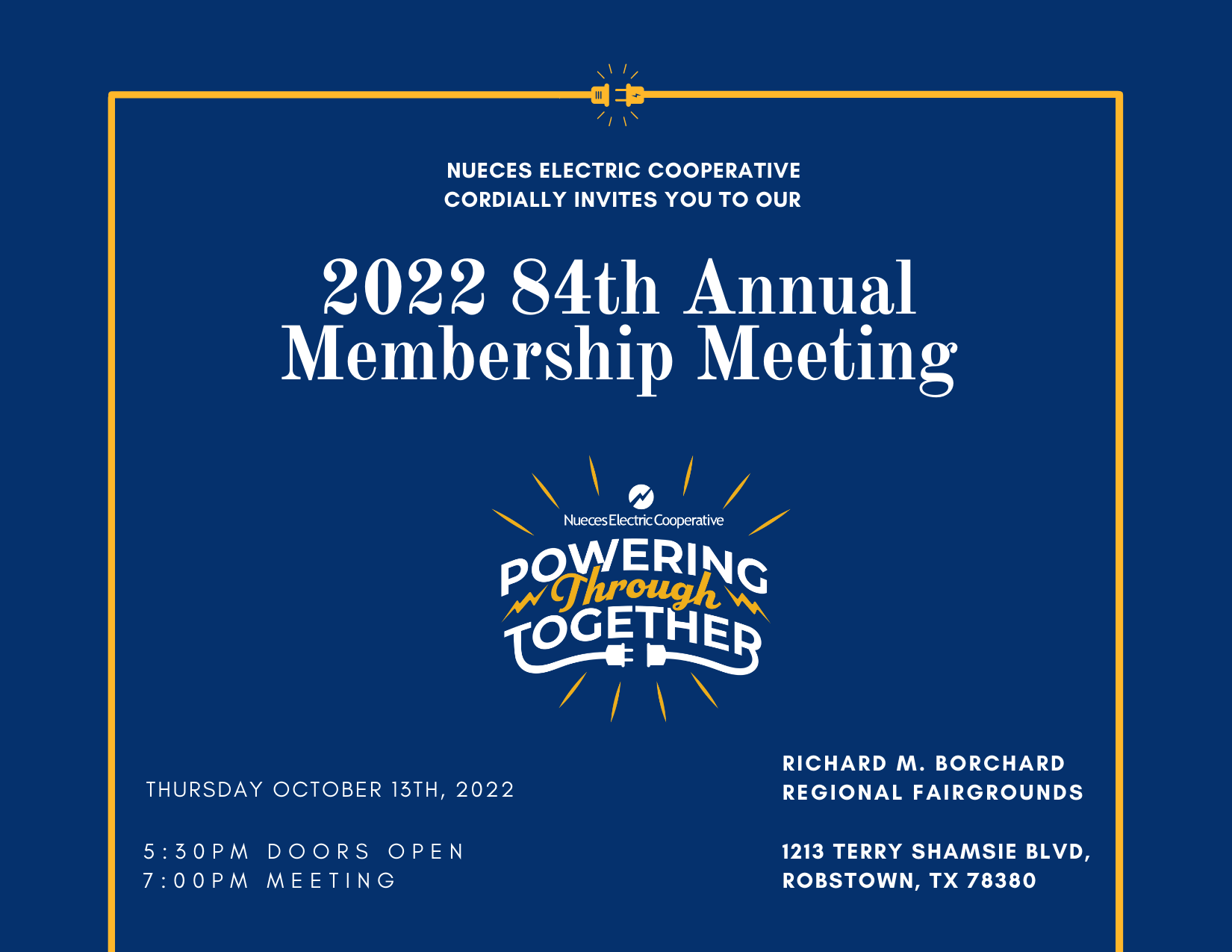 You are invited! We're hosting our Annual Membership Meeting since hosting virtually for two years. We are excited to finally be able to gather with our members and see familiar faces and some new. 
Join us on Thursday, October 13th, 2022 at the Richard M. Borchard Regional Fairgrounds in Robstown, TX
1213 Terry Shamsie Blvd. 
Robstown, TX 78380
Doors will open no earlier than 5:30PM
Join us for a BBQ Dinner, voting, and a free gift per account from 5:30-7PM followed by our Business Meeting with NEC's Board of Directors.